Which handbag trend suits me?
Tote bags are perfect for taking everything you need on the go! There are so many styles and prints, so you can find the perfect bag for every person or occasion. Pick out a casual tote for a day at the beach, or a classy tote for your workday essentials. A black tote bag won't show signs of wear and goes with every outfit! If you're looking for a durable tote for all your activities, an Under Armour tote bag is the perfect solution.
Men and women alike love messenger bags. Wear your favorite black messenger bag over your shoulder or across your body. These bags are perfect for carrying laptops, books or paperwork on the go, and conveniently leave your hands free to navigate your busy day.
Going away for a weekend? You'll want a weekender bag! Bigger than a backpack but smaller than a suitcase, a weekender bag provides just enough space for everything you need for a weekend away.
Crossbody bags are the perfect pairing for your casual outfits, and they keep your hands free. For a stand-out look, pair a bright crossbody with a neutral outfit, or a patterned bag with a solid-colored shirt or dress! An UGG® crossbody purse comes in many options including different colors and prints you'll love. Many of the Sakroots crossbody bags can store your smartphone in the outside front pocket for easy access. Some Bebe crossbody bag styles even brands have adjustable crossbody straps and an option to remove them altogether. For added versatility, shoulder bags can sometimes be worn as a crossbody style depending on how long the strap is, and a crossbody can be worn as a shoulder bag if you shorten the strap!
Your favorite styles are back with a modern update, including the hobo handbags popularized by celebrities in the 2000s! Known for their laidback and understated silhouette, they're the perfect bag for your everyday activities.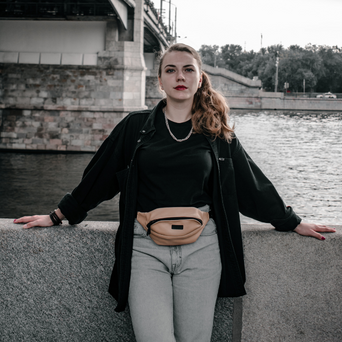 Reach for a clutch or wristlet on a night out! With enough room to hold the essentials in a convenient, compact size, clutches or women's wristlets are your go-to when you don't want to be weighed down by your bag. Fanny packs and belt bags are another great hands-free option for more casual settings.
What is the best brand of purse to buy?
There are so many brands and styles to choose from, you may not know where to start. Let us guide you through some of our favorite brands.
Jessica Simpson handbags offer everything you could need: tote, crossbody, clutch, messenger or weekender. You can find an affordable bag to fit your unique needs in every color, from versatile neutrals to eye-catching colors and prints.
The Sak purses are high-quality leather bags you can dress up or down for everyday or formal occasions.
Bed Stu handbags are another high-quality option, with many leather bags that stun. Bed Stu crossbody bags are your go-to for everyday versatile style, with more options than you can imagine!
Trying to find the perfect bag on a budget? Staying on top of style trends doesn't have to break the bank. You can get affordable designer bags for great prices. We've got handbags on clearance, clearance tote bags, crossbodies and more!
Shop all of our top brands like Steve Madden, Betsey Johnson, Bebe, Nine West, Roxy, BOC, UGG, ® Mellow World handbags, Urban Expression bags and more!
What color purse goes with everything?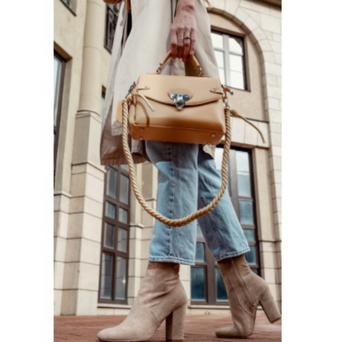 Neutral colors go with every outfit, so you don't have to change bags for every look. Colors like black, brown and tan are classy, versatile colors for every outfit and occasion.
For those wanting to stand out a Bebe pink purse is a great choice! You can choose a bright pink, or maybe something more subtle like a mauve or blush.
How to clean a leather purse?
Stains can happen even when you're careful, but don't let that stop you from using your favorite leather purse! You can spot clean leather using everyday products like nail polish remover, rubbing alcohol, baking soda and even lemon juice. You can find tons of guides and tutorials online to clean leather without damaging the purse!
How to organize purses?
Storing and organizing purses can be a pain. Here are our tips to maximize space in your closet and create a beautiful display of your collection!
Line up bags on overhead shelves in your closet
Store bags in cubbies and organize by type, color or size
Fill purses with tissue paper to keep them upright on shelves
Use shelf dividers for organization and containment
Hang purses from a rod, a shelf or the wall with hooks or shower curtains rings
Organize clutches with magazine files
Hang or store in baskets on the back of your door
---
You can find all your favorite handbag trends and brands at Masseys! Let us know which trends you're loving this year in the comments below, and tag us on Facebook and Instagram to show off your styled bags and purse organization hacks!