It's finally fall, y'all! With the new season comes new fashion trends. If you think your wardrobe needs a fall update, check out our guide to this year's fall fashion trends! We've got all the pieces you need to create your favorite cute fall outfits.
Must-have fall clothing
Comfy clothes are a must-have for the fall season. As the weather gets cooler, it's all about cozy comfort. Leggings are great for dressing up or down for every occasion, and fleece leggings are the perfect choice to create cute comfy outfits! Muk Luks fleece-lined leggings will keep you warm and stylish on the coldest days! Pair your leggings with your favorite comfy hoodies for everyday snuggly style. Another hot trend for cold weather is loungewear; from athletic leggings and hoodies to track sets, you'll love lounging about in these cozy styles all season. Bonus: luxurious velvet and velour fabric is also trending and amazingly soft to the touch.
Sweaters are a fall staple, and thank goodness there are so many options to choose from! Cable knit sweaters and chunky knit sweaters are huge this season and oh-so-cozy! You can also find sweater dresses for women in styles ranging from casual to professional, keeping you warm and stylish wherever you go! For relaxed-fit comfort, try a women's poncho sweater! And we're only getting started because Free People sweaters come in every style you love―from pullovers to hoodies, cardigans and more. Finally, wide-leg pants for women pair perfectly with your favorite sweater!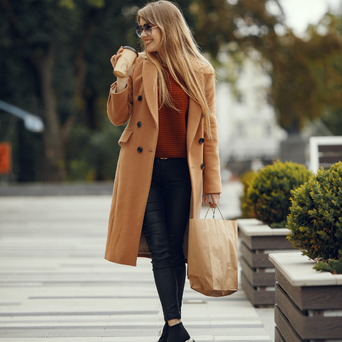 When you bundle up to head outside, you don't want to compromise your style. Burgundy is a perfect stand-out color for fall, so a burgundy jacket is a wonderful addition to your fall wardrobe! Check out some chic long jackets for women on colder days when you want to stay more protected from the elements. Then for lighter outdoorsy style, opt for a women's sleeveless vest over a long-sleeved tee.
Must-have fall boots
Need new boots for the new season? Look no further! Let us walk you through the top trends and hottest brands.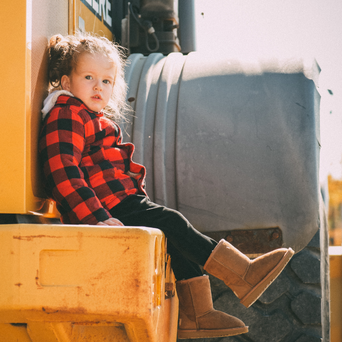 If you're looking for more rugged styles to take on your outdoor fall adventures, Timberland® and Lugz® boots are the way to go! Timberland® boots for men and Lugz® boots for men are built for hard work or outdoor activities to keep feet warm and protected all day long. Women's Timberland® boots are built just as tough and even come in stylish heeled options for your favorite fall 'fits. Infant Timberland® boots let your little ones join in on the fun!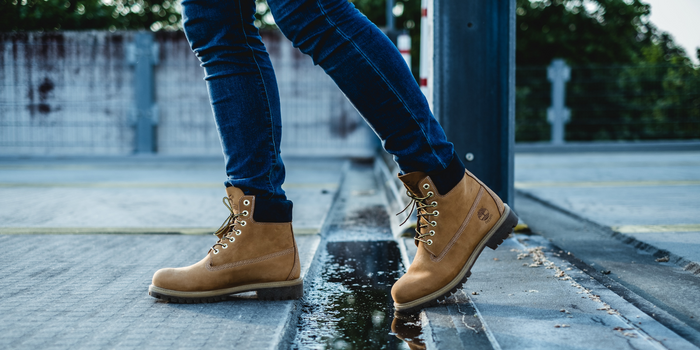 Must-have fall accessories
Along with your favorite outfits, you need some accessories to go with them. Cozy socks are the perfect addition to your fall outfits. Pair with leggings or jeans, and let your warm, snuggly socks peek out of your boots for an added touch of style.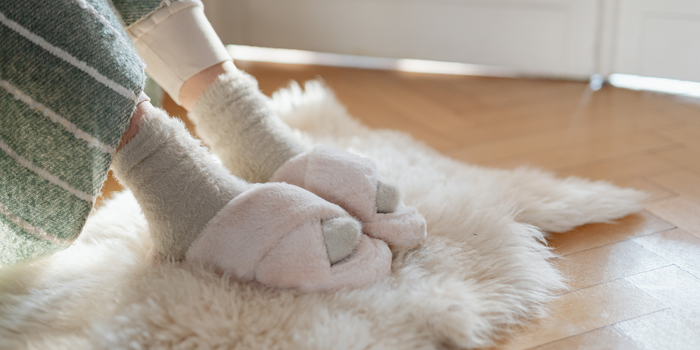 When you're staying in, cozy slippers are a must. Men's cozy slippers come in all his favorite colors and patterns and will keep his feet warm and cushioned after a long day. Men's UGG® slippers and women's UGG® slippers are a tried-and-true way to keep you warm and cozy all day, and kids' UGG® slippers come in bright colors they'll love!
Must-have fall pieces
Building fall outfits is easy when you have the core pieces already in your wardrobe! Let us walk you through the pieces you need for effortless fall fashion.
Layering pieces are a must-have for fall. Fall weather can be warm or cool, and can even change throughout the day, so you'll want plenty of options for the changing temperatures. You'll want to stock up on these pieces to build your favorite outfits for endless combinations!
Base Layer
Mid Layer
Sweater dress
Cardigan
Chunky sweater
Outer Layer
Long jacket
Scarf
Shacket
Sleeveless vest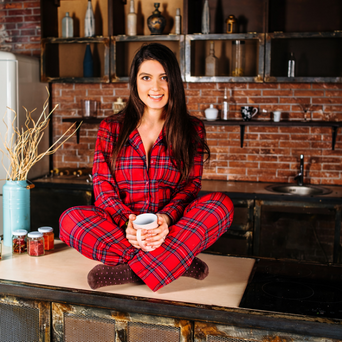 Matching sets are another great way to expand your wardrobe. Wear together or mix-and-match with other pieces in your collection to create even more stunning outfits!
Finally, don't forget about at-home style. Cozy pajamas are essential for relaxing at home and watching your favorite fall movies. UGG® pajamas are amazingly soft, and their robes are even cozier. Better yet, we've got women's plus-size pajamas, so you can get your favorite pajamas in the sizes you love!
Must-have fall handbags
You know you're going to be on-the-go this fall, out doing your favorite seasonal activities. From fall hikes to apple orchards and pumpkin patches, you'll want a cool, convenient way to carry your essentials. That's why this season's biggest trends are belt bags and fanny packs. Keep everything you need accessible while keeping your hands free to explore!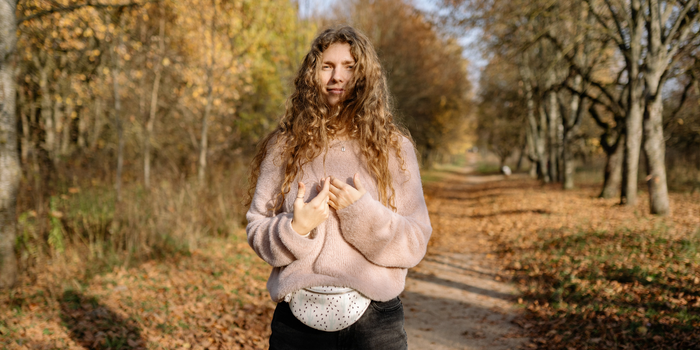 ---
What fall styles are you reaching for this season? Let us know and tag us on Facebook and Instagram!